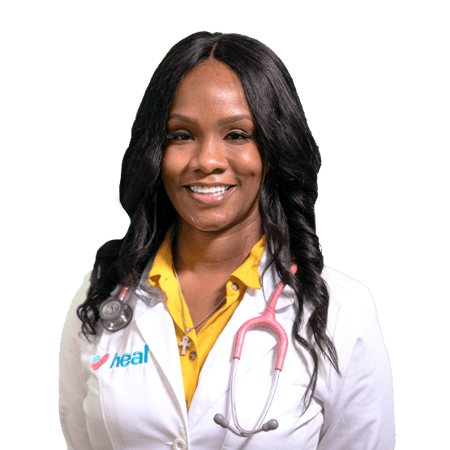 Accepting new patients
Dr. Chae Life, MD
Primary Care Provider
8:00 AM
-
6:00 PM
8:00 AM
-
6:00 PM
8:00 AM
-
6:00 PM
8:00 AM
-
6:00 PM
8:00 AM
-
6:00 PM
8:00 AM
-
6:00 PM
8:00 AM
-
6:00 PM
Hours
Day of the Week
Hours
Mon

8:00 AM

-

6:00 PM

Tue

8:00 AM

-

6:00 PM

Wed

8:00 AM

-

6:00 PM

Thu

8:00 AM

-

6:00 PM

Fri

8:00 AM

-

6:00 PM

Sat

8:00 AM

-

6:00 PM

Sun

8:00 AM

-

6:00 PM
Featured types of care
Dr. Chae Life, MD's Services
Dr. Chae Life, MD provides the following services to patients:
Respiratory Infections

Virus

Ear infection

Strep throat

Sprains and strains

Rash

Vomiting

Urinary tract infection (UTI)

Muscle and joint injuries

Adult Vaccines

Flu shots

Physicals

Depression screening

Diet counseling

Sexually transmitted infection (STI) screening

Smoking cessation

Women's health services
About Dr. Chae Life, MD
I joined Heal because many of the core values of the company align with my personal values and beliefs. I believe that Heal has created a model that allows a strong patient-doctor relationship that will aid in best care for the patient and family. It allows with more time with the patient in the comfort of their own environment which I believe will help remove some obstacles found in healthcare. I honestly believe that caring for people is my purpose in life and a privilege. Being a woman of color, representation matters and it one of my top priorities to help decrease healthcare disparities.
Institute for Family Health Mount Sinai
Residency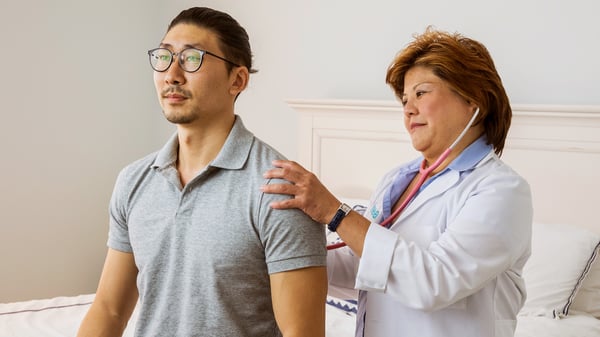 Compassionate care without the rush
Every provider takes the time to listen to you and answer all your questions, even the ones you didn't know you had. On average, our providers spend 45 minutes with each patient, compared to the national average of 18 minutes. They're never rushing to see the next patient like in a typical provider's office.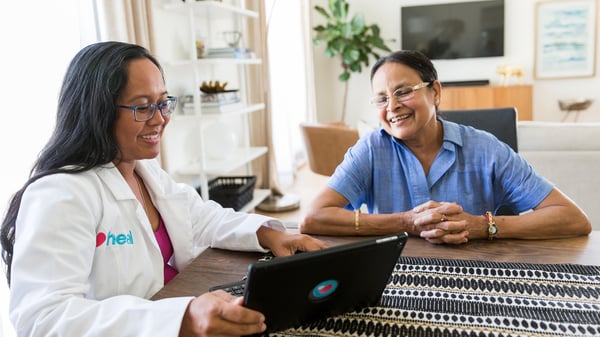 Qualified and trained professionals
At Heal, our providers aren't measured by the number of patients they see, but rather the quality of care they deliver. Our doctors and nurse practitioners coordinate care, make specialist referrals and even write perscriptions virtually or in-person.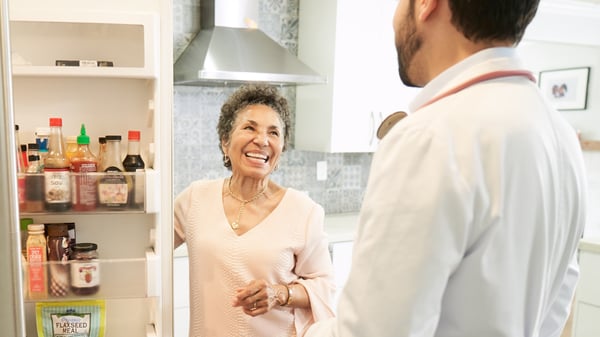 Understanding your environment
If needed, your provider will schedule a house call to come to your home. They'll get to see your environment, your eating habits, your medication, and understand how to best help you with your unique health history. The provider can put together recommendations designed just for you.